Weed Recipes To Get Over A Breakup
Breaking up with someone is never easy, but that's why we have food and weed! Today we're going to show you Weed Recipes To Get Over A Breakup.
Why is it that the first thing many people do after a breakup is eat?
When you're experiencing difficult and negative emotions, it leave syou feeling empty – like there's an emotional void to fill.
Food is believed to be a way to fill that void and create a false feeling of 'fullness'.
Can you relate?
And let me ask you this: why is that we don't go for cucumbers, carrots or celery during break-up's or hard times?
Nope! We bee line it straight for the sugars, carbs, and sweets.
Chocolate isn't even a question, and it's almost like it's a right of passage.
So if you're currently struggling after a break-up, my heart goes out to you. May you find comfort and a little joy in the yummy weed edible recipes below.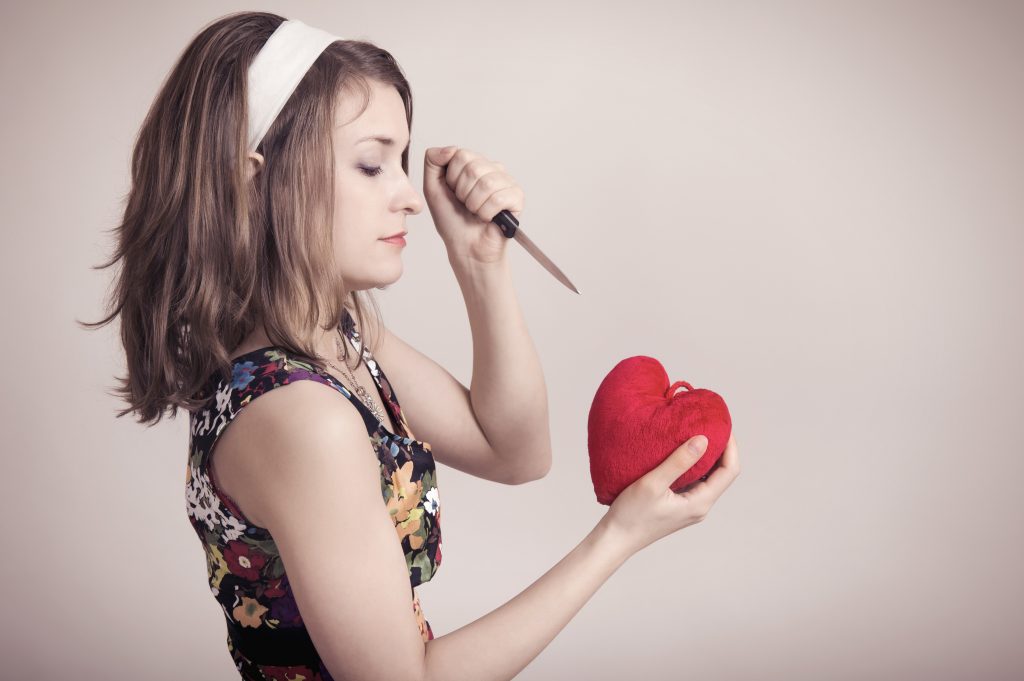 1. Chocolate Pistachio Bark
We might as well just start with the chocolate. It's going to happen anyways.
Grab this easy-to-make cannabis edible sweet-treat and throw on some Netflix pal, and just much away.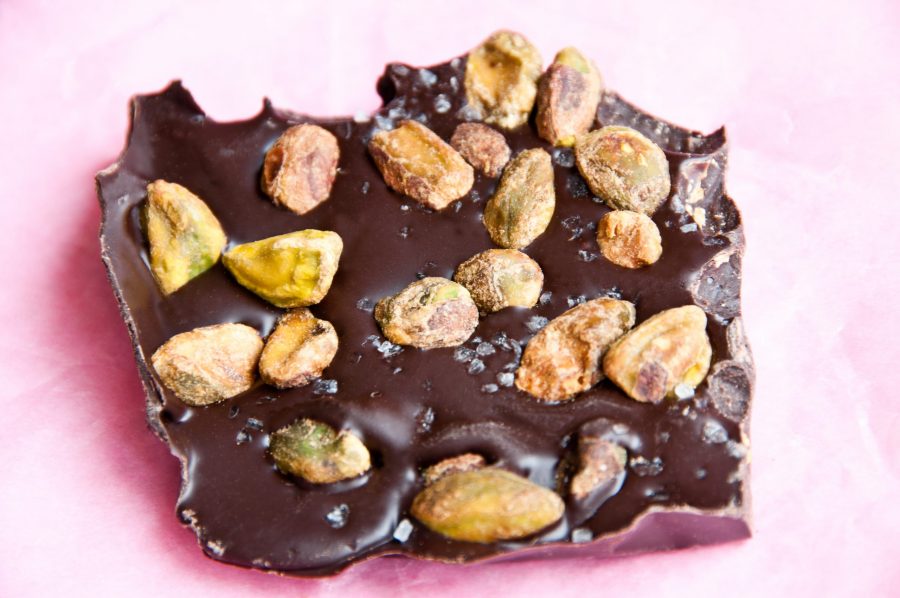 Servings: 4 people
Author: Steph Van De Ven
Cost: 20+
Heat dark chocolate and coconut oil in a small stove-top pan over medium-low heat until just melted

Add in all other ingredients and mix until everything is coated in chocolate

Pour onto a parchment lined pan and put in the fridge for 25 minutes to chill

Break or cut up into squares and triangles, and enjoy!
---
2. Garlic Cheese Cannabis Bread
Carbs are a give-in for any break-up. Indulge and look at the scale later.. or not at all!
This garlic bread goes best with TV show: Breaking Bad – something totally bad ass that will get your mind off things for a while.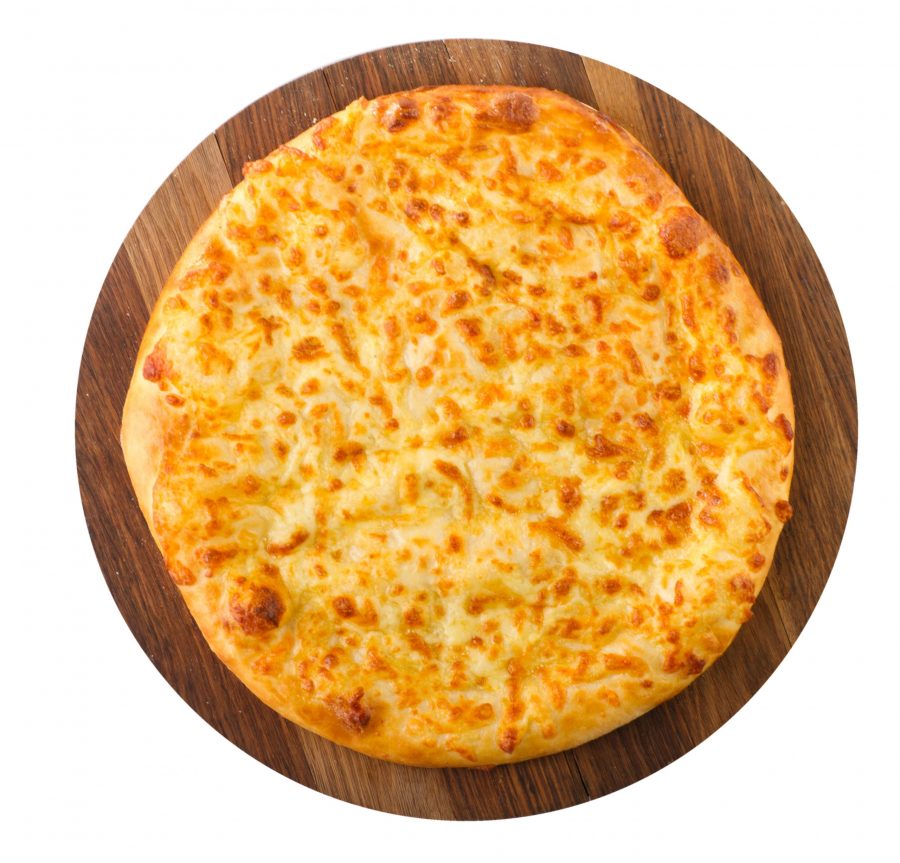 Servings: 4 people
Author: Steph Van De Ven
Cost: 30
Large Mixing Bowl

Spatula or wooden spoon

Sharp knife

Parchment Paper

Cookie Sheet

Oven

Rolling Pin

Cutting Board

Egg Wash Brush
Dough
2

cups

All Purpose Flour

1 1/2

tsp

Dry Fast Acting Yeast

2

tbsp

Sugar

1/2

tsp

Salt

3

tbsp

Cannabutter

1/2

cup

warm milk

1

egg

whisked

1

sprinkle

All Purpose flour

for kneading the dough

250

grams

Mozarealla Cheese

cheddar, gouda, gruyere are also great options in place of mozarella
Garlic Butter Spread
2

tbsp

Cannabutter

1

tsp

minced garlic

1/2

tsp

salt

1

egg

whisked for egg wash

1

dash

freshly cracked pepper
For Your Dough
Place all of your dry ingredients into a bowl

Add half of your 1 egg ( whisked)

Add warm milk ( room temp, not straight from the fridge)

Add the rest of your egg (whisked) into the bowl

stir until everything is mixed up and you can form a firm ball of dough – remove the dough from the bowl and place on floured countertop

Sprinkle flour on top of the dough also.

Begin folding the outside edges of the dough into the middle, and repeat on all sides – really kneading and working the dough – always folding into the centre.

Your dough shouldn't stick to any surface of the countertop now, and it should be a nice smooth ball

Put the dough on a baking tray/cookie shoot and let it rest, covered with a clean tea towel. It should be double the size, and then you know it's ready to move on to the next step. Leave it alone for about an hour and check.

While it's resting you can grab your fresh mozarella and cut into medallions and then into halves again.

Now you can check on the dough. Make sure it's risen to double, and then gently with your fingertips, flatten it out into a bigger circle, and leave it to be about 1 cm thick all the way around.

Place your dough on a parchement paper lined cookie sheet.

Use a sharp knife and 'score' or almost cut through your dough by making straight lines from the top to the bottom. Don't cut all the way through. Lines should be about 1 cm apart

Then, do the same thing in the opposite direction, making nice little squares.

Brush egg wash around the edges of the circular-dough.
Grab Your Garlic Butter Spread Ingredients
In a bowl combine all ingredients together until blended nicely.

With a spoon or spatula, gently cover an even layer on top of your dough, reaching all squares, and make sure you get inside of the little lines you created while scoring.

Take your mozarella halves, and tuck them into all of the crevaces/lines you created while scoring the bread. To make it easiest, start at the bottom and work your way up.
Baking/Oven Instructions
---
3. Cannabis Milk In Your Morning Coffee
Have you woken up the next day and thought to yourself: " Did I dream it? Did it actually happen?"
Pour some cannabis milk into your coffee and try to start your day off with a healthy dose of cannabis and caffeine. Might help? I hope so.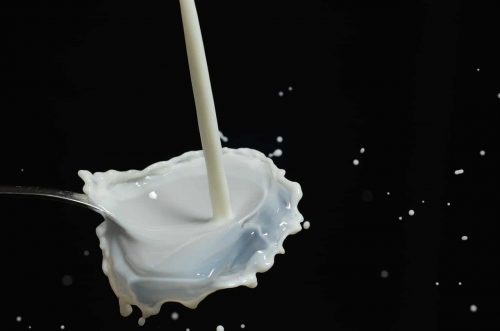 Calories: 200kcal
THC: 700mg THC
Decarboxylate your weed by spreading your cannabis evenly on an oven tray And coat with aluminum foil.

Place in the oven on 240F/115C for 40 minutes, and then let it cool.

Grind your cannabis or chop it fine

Place 4 cups of whole milk in a pan on low heat. Add cannabis and let simmer on low heat for 60/90 minutes without it ever coming to a boil.

Strain through a cheesecloth

Let it cool
Calories: 200kcal | Fat: 20g
---
4. Cannabis Cinnamon Buns
The best of both worlds: Carbs & Desserts.
Make these yummy cannabis edibles, and to feel better why not drop off a few at your friends place?
Sometimes a little gift of sweetness can alter the vibe and energy of a horrible day or mood.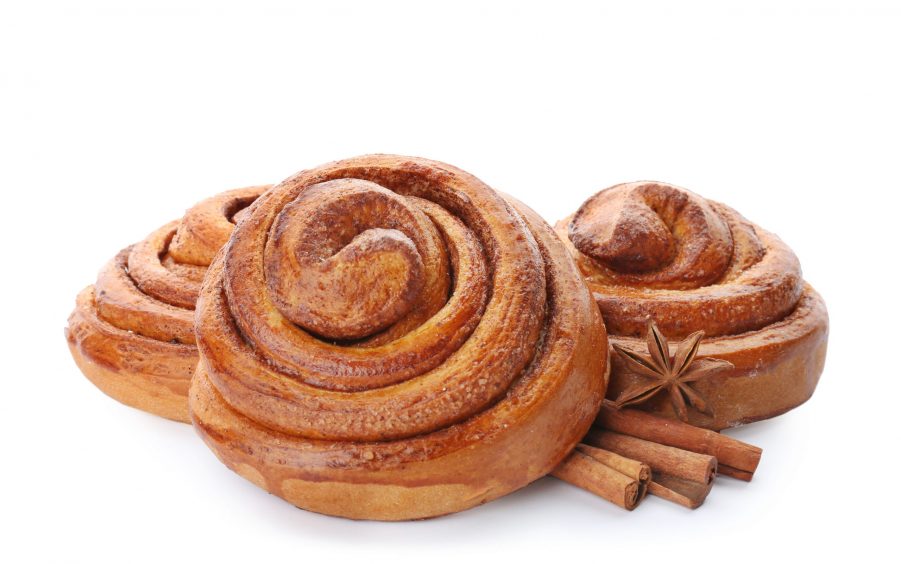 Servings: 4 people
Author: Steph Van De Ven
Cost: 40
3/4

cup

Cannabis milk

2 1/4

tsp

Active Yeast

1/4

cup

Sugar

Finely Granulated

1

Egg yolk

Room temp – not straight from the fridge

1/4

cup

Cannabutter

3

cups

Bread Flour

3/4

tsp

Salt

or a dash – same thing!
Cinnamon Filling
1/3

cup

Brown Sugar

1 1/2

tbsp

Cinnamon

Finely ground

1/4

cup

Cannabutter
Cinnamon Roll Frosting
4

oz

Cream Cheese

full fat

3

tbsp

Cannabutter

3/4

cup

powdered sugar

1/2

tsp

vanilla extract

fresh,pure organic if possible
Using warm Cannabis Milk, and add it to your mixing bowl. Using your electric mixer slowly sprinkle yeast on top. You'll know your yeast has activated if it begins to foam after a few minutes. If it hasn't, then start over; your cannabis milk was either too hot or too cold.

Once you see foam, add in sugar, egg, egg yolk and cannabis butter. Mix,mix,mix! Next, stir in flour and salt with a wooden spoon until a dough begins to form.

Use your dough hook or hands. If using your electric mixer, knead the dough on medium speed for about 8 minutes. Alternatively, use your hands to knead the dough for 8-10 minutes on a well-floured surface.

The dough should feel slightly sticky and form a nice ball. Next step!

Transfer dough to your bowl, ( some bakers use a little oil here, spread it all over the bowl, an dplacedough inside. Your call, but it helps. Then, cover with plastic wrap and a warm towel. Allow dough to rise for 1 hour, or until doubled in size.

After dough has doubled in size, transfer the dough to a well-floured surface and roll out into a 14×9 inch rectangle. Spread your Cannabis butter over dough, evenly, leaving a ¼ inch at the far side of the dough. ( the side furthest away from you)
Cinnamon Filling
In a small bowl, mix together the brown sugar and cinnamon. Use your hands to sprinkle mixture over the buttered dough evenly. It will stick perfectly!

Roll up your dough tightly, (for beginners: like you're rolling up a bath towel) starting from the 9 inch side. Be sure to seal the edges of the dough.

Cut into 1 inch sections with a serrated knife. You should get about 9 large pieces.

Place cinnamon rolls in a parchment paper-lined 9×9 inch baking pan or round 9 inch cake pan.

Cover with plastic wrap and a warm towel and let rise again for 30 minutes.

Preheat oven to 350 degrees F. Remove plastic wrap and towel and bake cinnamon rolls for 20-25 minutes or until just slightly golden brown on the edges.

It sounds weird, but you want to underbake them a little so they stay soft in the middle.

Let them cool for 5-7 minutes before frosting. Seriously! You have to wait before you frost.
Frosting (do this while rolls are baking in oven)
Using your electric mixer, combine cream cheese, cannabis butter, powdered sugar and vanilla extract. Beat it until it's smooth and fluffy.

Spread over top of your baked cinnamon rolls (after waiting the horrible 5-7 minutes to let them cool down!)
---
5. Caramel, Chocolate and Salt.
Need I say more? These wee edible sweets are EVERYTHING.
Blast some fun tunes that uplift your spirits, and get canna-baking.
Remember: "this too shall pass", and weed will help!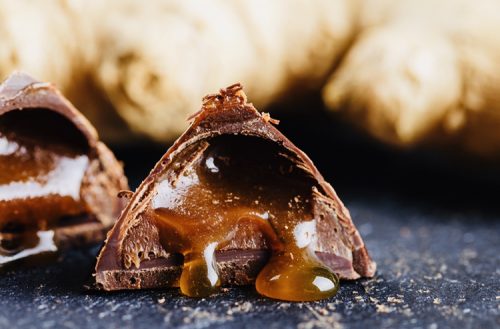 Using the double boiler method, place half the chocolate and all the cannabis butter and melt it together.

When the chocolate reached 45C. Take it off the heat.

Slowly add the rest of the chocolate and continue to let it melt untill chocolate is 32C.

Pour the chocolate in your chocolate mould untill completely filled. Now, pour out all chocolate back in your bowl. This will create a hollow shell.

By now, their should be a nice thin layer of chocolate that completelt coveres the mould.

Put your mould in the fridge and let it set untill harden.

Take your premade or bought caramel sauce.

Take the chocolate mould out of the fridge and fill the mould with caramel sauce.

Remelt the chocolate in the same steps you did at the beginning. And completely cover the moulds with chocolate.

Let harden in the fridge for 15-30 minutes.

Take chocolates out of the mould and enjoy your cannabis chocolates.
For more helpful breakup recipes, or if you're looking to up-level your canna-cooking game, you may want to start here.
For more tasty treats, check out our recipe index here.
Share our post and comment below! We'd love to hear from you.
As always, happy canna-cooking!