Brad's Deals Exclusive

Free Shipping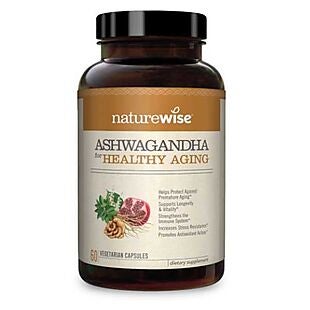 Get it at NatureWise
Use the following coupon code at checkout and follow the instructions in the "How to get it" section on this page.
BDAS50

Code has been copied to clipboard
Something went wrong, try again.
Details
This 60-Count Bottle of Ashwagandha Capsules, originally listed at $27.44, drops to $13.72 at NatureWise when you apply our exclusive promo code BDAS50 at checkout. Plus shipping is free. Similar bottles sell for $16 or more after factoring in shipping fees. Please note that there is a one-bottle limit at this price. Sales tax is charged in most states.
How to get it
Use our exclusive promo code BDAS50 during checkout to get this discount.