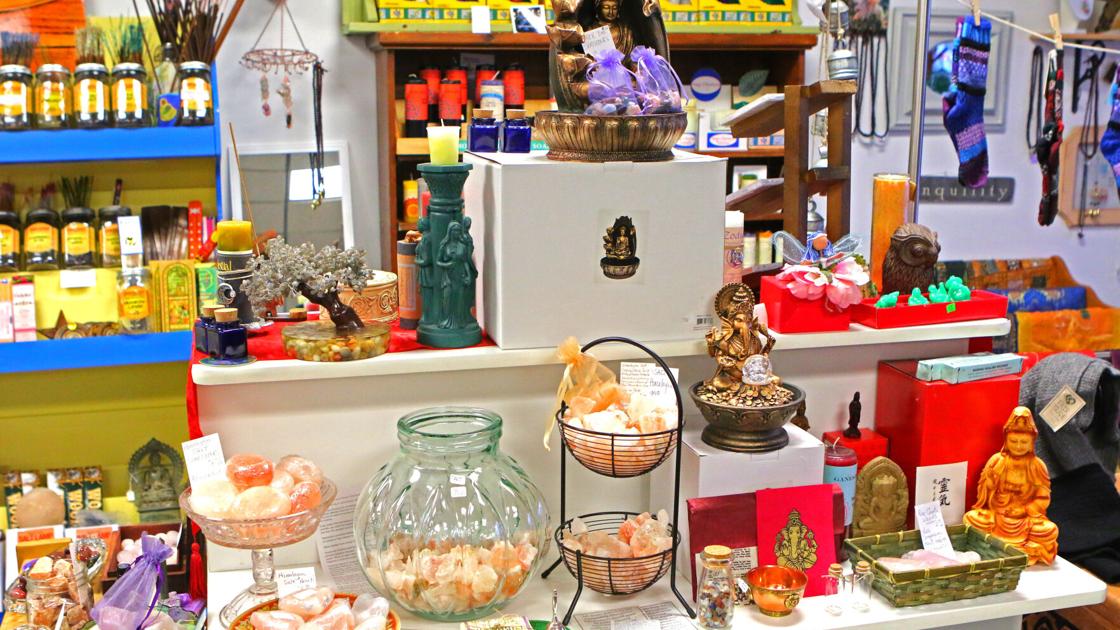 MILTON — "It's never too late to follow your dreams; more-and-more today than ever."
Those are words of wisdom from Michele Nappi who opened and owns Moonlight Gift Shoppe in Milton when she was in her 50s — after her children grew up and she had the time to do so. She has established a business in Chittenden County where people can go to uplift their mind, body, and spirit with a wide assortment of items designed to provide customers with better energy.
Where and when
The shop is located at 174 US Route 7, nestled in the Midtown Plaza. It's open from 11 a.m. — 6:30 p.m. Wednesday through Saturday.
Background and basics
Originally from Upstate New York, Nappi moved to Milton about 28 years ago — shortly after she started offering her median services to people. She didn't know it at the time, but she would later find out that one of her ancestors actually helped found the town.
Then, in 2004, she opened Moonlight Gift Shoppe, continuing to give psychic readings while also selling all sorts of items.
"I think that the shop is unique — not only the merchandise, but the energy of the shop is unique, uplifting, and healing," said Nappi. "People say that they like this energy, and sometimes they just come to absorb that energy so they feel uplifted. So it's kind of a different type of shop than others in that way."
What you'll find
Moonlight Gift Shoppe has an extensive collection of goodies including gemstones, organic essential oils, CBD, candles, incense, smudging — such as sage and palo santo — and altar items. There's also tapestry, cloaks, cards, tarot, clothing, and decorative signs.
You can also pick up CDs and books focused on the mind, body, and spirit. The shop's products are a mix of locally-made items, including the taking custom orders for Ye Olde Sign Shoppe, and those from all over the country.
The shop carries locally-made jewelry, being crafted by Alison Elizabeth and Shelley Nappi who has a line called Bountiful Roots. Alison Elizabeth is also a pendulum designer and can perform jewelry repair.
Other ways Moonlight Gift Shoppe can help with energy
Michele Nappi still provides her medium services, although they are being done only over the phone right now because of the pandemic. She says she's been what's called a "sensitive, intuitive medium" since birth, meaning she can see, hear, and know information and that she can understand energy.
She also performs remote reiki, a form of alternative therapy that's referred to as "energy healing" and was started in Japan, doing about 200 per month to clients all over the world. Nappi says people from other states and countries easily find her through social media and word of mouth.
Find more at Moonlight Gift Shoppe's Facebook page.