Five states had cannabis reform on the ballot yesterday for the 2020 election: Arizona, Mississippi, Montana, New Jersey and South Dakota. All five ballot initiatives won by a clear margin, with some races ending in landslides. Stay tuned for coverage on congressional and presidential elections and the impact on the future of the cannabis industry.
For now, here are which states legalized cannabis last night, as well as some details on the five (well, technically eight) state ballot initiatives:
Arizona – Prop. 207 (Adult Use)
Results: 59.8% Yes, 40.2% No
Details: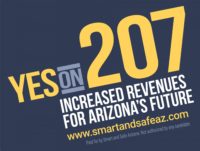 Mississippi – Initiative Measure 65 & Alternative Measure 65A (Medical)
Results: 67.9% Yes for either, 32.1% No against both
Details: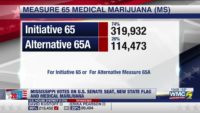 Both initiatives theoretically legalize medical cannabis in the state.
There is a legislature-proposed alternative on the ballot, which makes things a bit confusing and gives voters the option of voting for both, neither or one of the two.
Initiative 65 would give the state's department of health a mandate and authority to establish regulations for a medical cannabis program by August 2021. This initiative lists 22 qualifying conditions.
Initiative 65A gives the legislature the power to come up with their own program as they see fit and does not include any sort of deadline.
Montana – Initiative 190 (Adult Use) & Initiative 118
Results: 56.6% Yes, 43.4% No
Details: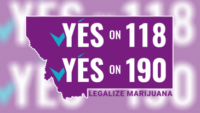 Initiative 118:
This just allows the language of the initiative to call an adult over 21, instead of 18 as it is stated in the Montana constitution.
New Jersey – Question 1 (Adult Use)
Results: 66.9% Yes, 33.1% No
Details:
Legalizes, taxes and regulates cannabis for adults over 21
New Jersey already has an established medical cannabis program – this ballot measure gives authority to the regulatory body currently overseeing the medical program, the five-member Cannabis Regulatory Commission.
Only applies the 6.625% state sales tax and prohibits additional sales taxes.
This made it to the ballot by way of legislature after New Jersey lawmakers failed to pass it in 2019, instead passing the question on to voters. New Jersey does not have a ballot initiative process.
South Dakota – Constitutional Amendment A & Initiated Measure 26 (Adult Use & Medical)
Details:
Constitutional Amendment A Results: 53.4% Yes, 46.6% No
Initiated Measure 26 Results: 69.2% Yes, 30.8% No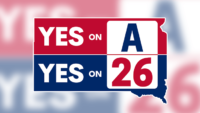 Establishes a medical cannabis program in South Dakota
It does list a few qualifying conditions like severe nausea, chronic pain, seizures and more, but it gives the state's department of health the power to add more conditions to that list.
SD Department of health would have 120 days to set up regulatory framework.