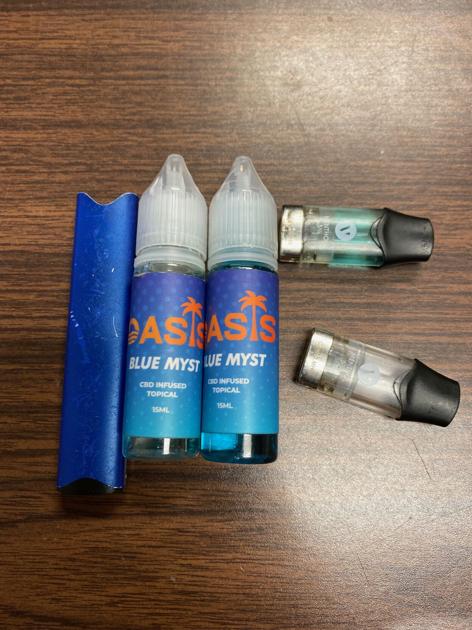 Three Jones County students either fainted or "freaked out" after vaping store-bought CBD products at school, according to the Jones County Sheriff's Department.
Two West Jones High School students were found passed out after using the substance labeled "Oasis Blue Myst," which can be bought "just about anywhere," said Sgt. Jake Driskell. The next day, a South Jones student had high blood pressure and reportedly "freaked out," Driskell said. No hospitalizations were reported, but the JCSD is warning teens and parents to avoid the stuff.
"We'll send it to the crime lab after taking possession of the substance, but the results can take several weeks," Driskell said. "The main thing is we need to get the word out that these kids may get something that could mess them up for life or kill them."
Driskell said that anyone can open the cartridge and lace the oil with anything they want. Right now it's unclear if the CBD cartridges were tampered with.
"They did say where they got it, and we were able to track down where it came from," Driskell said. "It says CBD, but we don't know what's in it."
Jones County School District Superintendent Tommy Parker declined to make a statement, as they are still "waiting on an update from the sheriff's department as to what we are dealing with."
Source: https://www.leader-call.com/news/teens-faint-freak-out/article_a047473e-1d4c-11eb-9a2c-5361a5589336.html
» Inline Ad Purchase: Intext Link