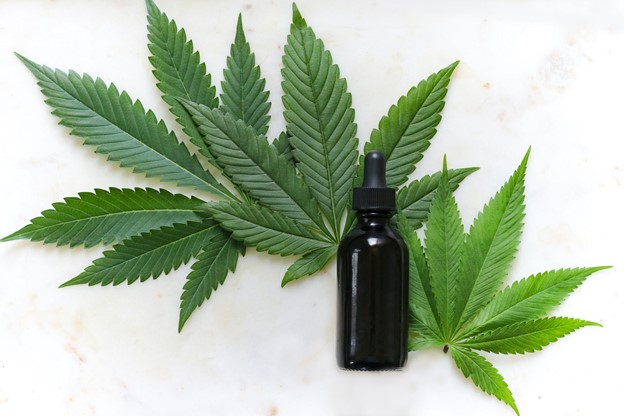 Source: Unsplash.com
How To Build A Cannabis Marketing Plan
The cannabis market is rapidly evolving. Especially after the legalization and decriminalization of cannabis in several parts of the world, there is a rising demand for recreational cannabis. Also, several growing studies indicating the medical use of marijuana makes its alternative use in the medicines, a new arena for cannabis to excel.
Despite the growing popularity, the cannabis market is yet not fully tapped. Cannabis buyers and sellers experience their set of challenges in distributing and marketing cannabis. Unlike any other product, cannabis is new on the market. Therefore there is a lack of time-tested techniques and marketing methods to refer to.
The stringent government policies and advertising restriction narrow down the marketing scope for sellers. Differentiating your brand from the competitors and creating customer awareness requires a fresh approach and strategy. However, there is no fixed set of rules to market cannabis; here is a basic plan that can help you guide through the challenges of marketing cannabis.
1. Make your Business Discoverable.
Whether you sell online or have a brick and mortar dispensary, it is essential to make your business discoverable. Gladly, the internet can make this task easy. Register with google my business to direct customers to your dispensary when they search it on google. Likewise, Local SEO can help drive regional customers to your business too. Customers usually look for reliable businesses on cannabis directories so you can register with them to get more customer traffic to your website. The necessary registration on popular directories and websites is free. However, you can also choose their custom plans to publish your products and aggressively market your business on these websites.
2. Understanding your Target Market
Before you start investing in advertising, you must have a firm understanding of your target market. Segregating customers and creating a niche marketing plan for each can simplify your marketing plan into approachable frameworks. Micro niches in the cannabis market are still not exploited. So you can consider targeting customers with a narrowed-down campaign like cannabis for pre-workout, cannabis for meditation, cannabis for the elderly. Exact targeting allure customers better than a generalized product category.
3. Go Digital Marketing
It does not matter whether you sell online or not. Having a digital presence has become a pertinent part of a business in the present times. Even while making a physical purchase, customers sometimes like to run an online check on your dispensary. Make sure you have an updated and user-friendly website. For an online business, spending time and resources on website optimization is worth it.
Several online tutorials can teach you on-page/off-page optimization techniques. A search engine friendly website requires meticulous planning of keywords and link building. You can deploy a White label backlink agency for such work.
4. Advertise like a Pro
Advertising restrictions across the various platform becomes a significant drawback for cannabis sellers. You can neither advertise through print media nor go for ad campaigns on google. So you will have to work your way around to find some credible alternate sources of advertisements. Luckily, there are a few options that can have a good pay off value.
Affiliate Marketing
You can collaborate with various branding partners or individual bloggers to initiate a selling campaign for your products. Most of these partners would push advertise your product for an agreed commission or pre-decided share per sale.
High traffic websites.
Target advertising on niche websites that have right engagement ratios. Better engagement means more conversion. Marketing teams like affiliate windows and ShareASale can help you seek cluster affiliations with such websites.
5. Explore Alternate Channels
In present times, a marketer cannot afford to miss out on social media marketing. Social media has a significant influence on customer buying behavior. Though you cannot advertise on some social media channels, there are plenty of other ways to get them working for your business. Consider influencer marketing with top influencers or micro-influencers that can introduce your product to their audience. Likewise, podcast ads on dedicated cannabis channels can offer you a comparably great conversions rate.
6. Building Strong Customer Reputation
There is nothing as important as the customer feedback and word of mouth for your cannabis business. If the customer perceives your product of value, they will tend to repeat purchases in the future. The service you provide to your customer at the time of purchase will enhance their overall experience. Offering innovative packaging and attractive pricing can drive more customers to your cannabis dispensary. For an online business, easy navigation through your website and prompt query resolution is little a thing that makes a huge difference.
The Bottom Line
For successfully marketing cannabis, it is necessary to understand and exploit forces that play a crucial role in differentiating your product from your competitors. Also, strike a balance between aggressive marketing and subtly introducing your product to potential customers. Customers draw towards brands that create a value proposition and have strong credibility. Building these two factors can help you get a competitive advantage and long term success in the developing cannabis market.
The Vault Cannabis Seed Store
Why not head on over to The Vault Cannabis Seeds Store and pick up some cannabis seeds now, whilst taking advantage of the discount codes VAULT15 for 15% of your order total and don't forget to check out our discount cannabis seeds page for all the latest offers, promos and competitions!

Make sure you never miss another Vault promo and sign up for our newsletter at https://www.cannabis-seeds-store.co.uk/the-vault-newsletter
Remember: It is illegal to germinate cannabis seeds in many countries including the UK. It is our duty to inform you of this fact and to urge you to obey all of your local laws to the letter. The Vault only ever sells or sends out seeds for souvenir, collection or novelty purposes.